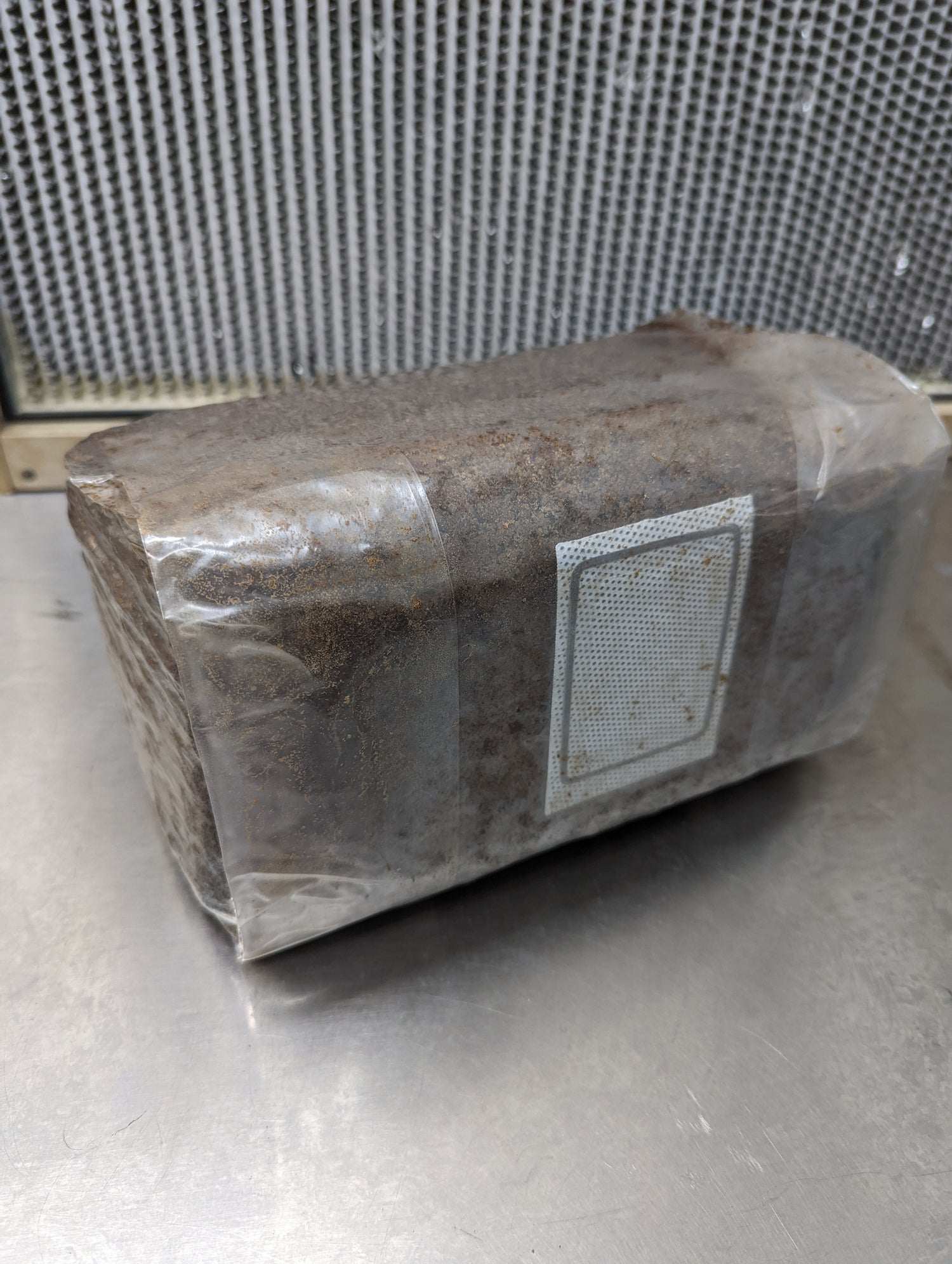 Mushroom Grow Blocks
We offer our 10-pound Mushroom Grow Blocks to help take your mushroom growing game to the next level! Our grow blocks are perfect for those who are passionate about mushrooms and want to take their hobby to a more hands-on, larger scale operation.
Our Mushroom Grow Blocks are made from a high-quality hardwood/soy hull combination that provide the perfect growing environment for your favorite mushrooms. With a 10-pound block, you can grow a substantial amount of mushrooms all in one convenient location.
Whether you are an experienced mushroom grower or just starting out, our Mushroom Grow Blocks make it easy for anyone to grow delicious and healthy mushrooms in the comfort of their own home, provided the correct growing environment has been set up. 
If you're ready to take mushroom growing to the next level, reach out to us and we'll share with you all the details on our ready-to-go mushroom grow blocks.
Contact us
Still Have questions? Contact Us